E-Commerce is the process of buying and selling products online.  In order to offer your products online, you need a payment processor.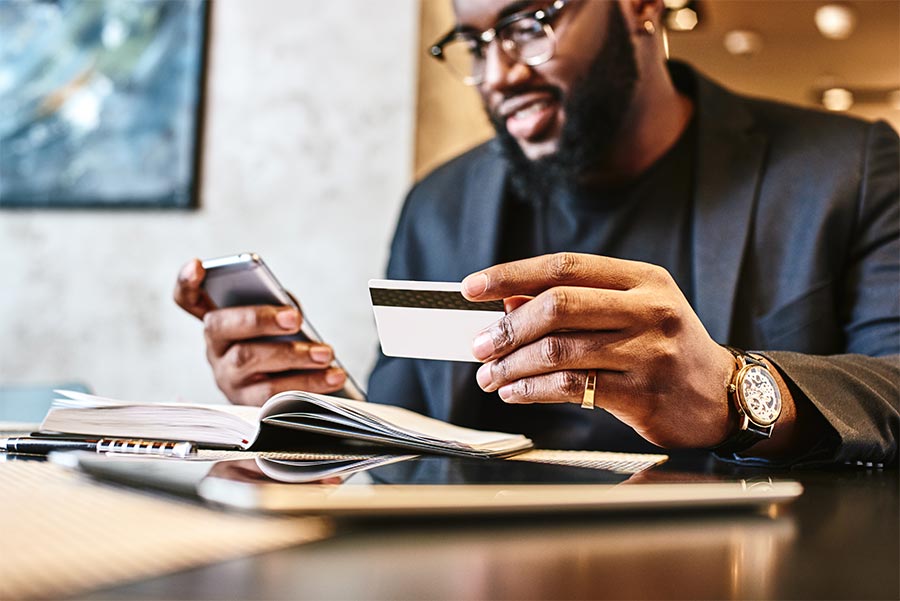 US Online Sales
(annually)
US Credit Card Holders
(and growing!)
Online US Grocery Shoppers
(since COVID-19, it has doubled from 22%)
We have an extensive portfolio of innovative payment acceptance solutions designed to help you get more value from every transaction. Choose from card payment solutions that securely process card payments quickly and check solutions that leverage an extensive database of check-writer history to help guarantee the funding of checks.
Convert a paper check into an electronic transaction right at the point-of-sale with our electronic check acceptance  service
State of the Art Encryption
IMS holds cardholder security as our first priority. We continually add tools and technology to protect data and advise you in becoming PCI compliant to minimize fraud and avoid penalties.
Compliance with all industry standards including: Cardholder Information Security Program (CISP), Payment Card Industry (PCI) Data Security Standard (DSS)
Our Information, Analytics and Reporting solutions empower you to utilize payment data and analytics to manage and grow your business. Our solution uses your own payments data to help you identify sales trends and seize opportunities for growth.
Join our network of thousands of merchants to access the payments data, intelligence and analytics capabilities that provide the insights you need to reach your full potential.
Not bound by location
Lower start up costs
Customers visit your website, looking for your product
Sales occur any day, any time
Product information is always available
No contact payments
Payroll savings
Rent savings
Marketing cost less
Can easily grow your company