What is a Mobile Credit Card Processor?
A device that allows a business to accept payments on-the-go with a smartphone or tablet.
Make sure your credit card processor is affordable and secure.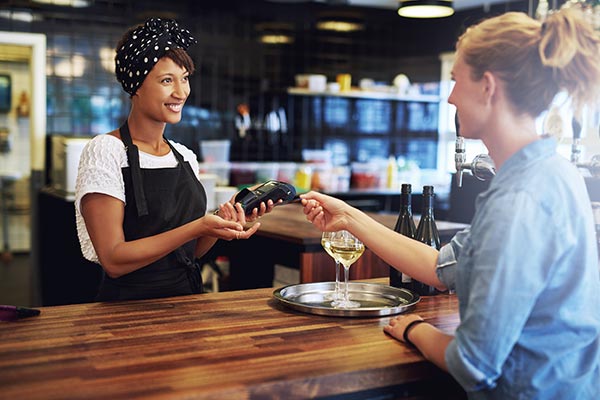 People that Pay with Phones
(3 out of 4 people pay with mobile phones)
People that Prefer Mobile Payment
(they think it is more secure)
Phones with Payment Capabilities
(has doubled from 21% since 2016)
Enhanced security from IMS delivers the most up-to-date protection throughout the payment process to provide you with comprehensive data security and reduce your liability, every step of the way.
Instant Transaction Verification
We process virtually every payment option with our wide range of fast, secure and competitively-priced solutions – including MasterCard®, Diners Club International®, Visa®, American Express®, Discover® Network, PIN-based and signature debit cards.
Having customer data at your fingertips, allows you to make effective business decisions using timely payments metrics and dashboards.
IMS offers comprehensive reporting solutions for merchants of all sizes enabling efficient management of payment transaction data.
Advantages of Mobile Card Processing
Never turn down a sale…take payment on the spot.
Can be used in-store too. Roam the store taking payments to speed up cashier lines.
Allows no contact payments.
Bring the payment device to the customer, whether they are in their car or in your store.